Designed with Passion
Designed with Passion
---
Fuelled by pure creative & artistic momentum, LARS KAIZER reinterprets the numerous emblematic theorems of art, science and architecture into wearable statements of non-conformity, enabling the allure of artistic intellectualism to permeate into the essentials of every-day life.
---
---
NON-CONFORMITY
We continually strive to create timeless and unconventional, non-conformist statements of individualism to wear and carry.
CREATIVITY
We work tirelessly to cut through the cookie-cutter to achieve design excellence with high-grade functionality
INCLUSIVITY
Whether you're an iPhone or Samsung User, we have something #ForEveryPersonality
---
Through the use of bold, striking prints & untamed geometric articulation, LARS KAIZER departs from conventional wisdom & traditional theories by working to fulfil clear-cut pragmatism through design - enabling every free-spirit to define their individuality in an ever-more cluttered world.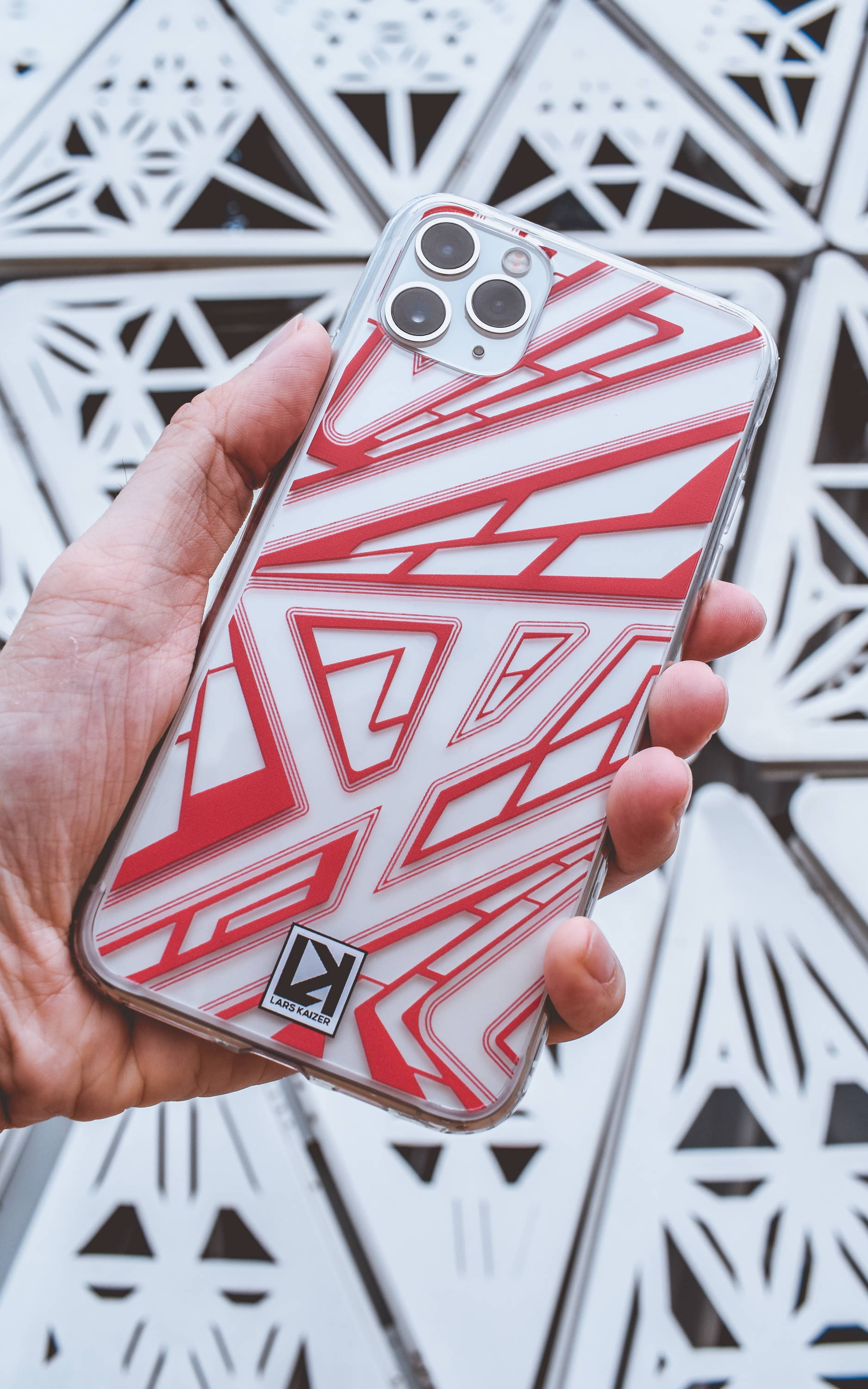 ---
NEO-FUTURISM MEETS SOPHISTICATION
Inspired by the Neo-futuristic architectural design movement of the late 20th to early 21st Century, the FRG (Fragmentation Series) combines bold geometric articulation with clear-cut definitions to further emphasize your phone's sleek form factor, creating a timeless look for both old and new models.
Limited to 1,000 units per variation.
OUR FEATURES:
HYBRID ULTRA

Architecture-inspired phone cases
---
Inspired by the Urban City blocks and Grids of major cities around the globe, the Diamond Mosaic (DM) Series is a re-interpretation of linear perspectives, re-expressing them as dynamic forces through angular distortion and fragmentation, with a variety of colors #ForEveryPersonality.
---
Stay tuned to our latest updates by subscribing to our newsletter below.
---
Formed in 2019 by a team working across the United Kingdom and Singapore, we set out with a mission of creating distinctive, uniquely designed products that are not seen elsewhere in the market at an accessible price-point. We work towards creating ever more notable pieces of individualistic statements, cutting through the clutter.